The Team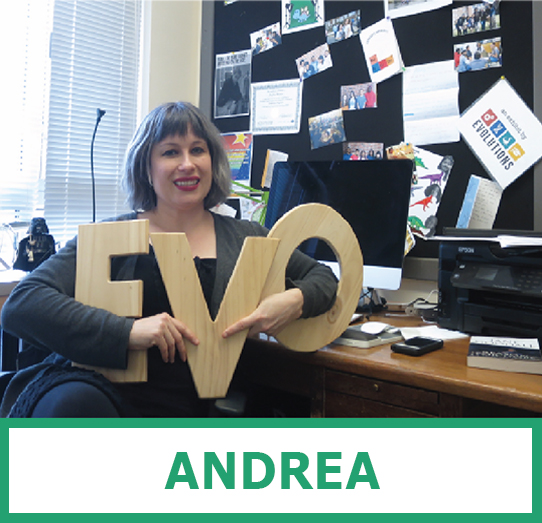 I'm the Manager of Public and Youth Engagement here at the Peabody Museum, where I supervise events, camps, volunteers, and most importantly, EVOLUTIONS! I have a B.A. in Biology and Psychology, M.A. in Science Education, PhD in Social Foundations of Education, and have worked with science museum youth programs for, well just say a long time. I like science, teaching about social and environmental justice, playing with my dogs, and binge watching sci-fi shows on Netflix, but my favorite thing to do is work with all of the outstanding students in EVO. These are truly some of the most talented and inspiring young adults I have ever met. The Peabody Museum is a great place to learn about lots of different topics, and even at my age, I still learn new things every day.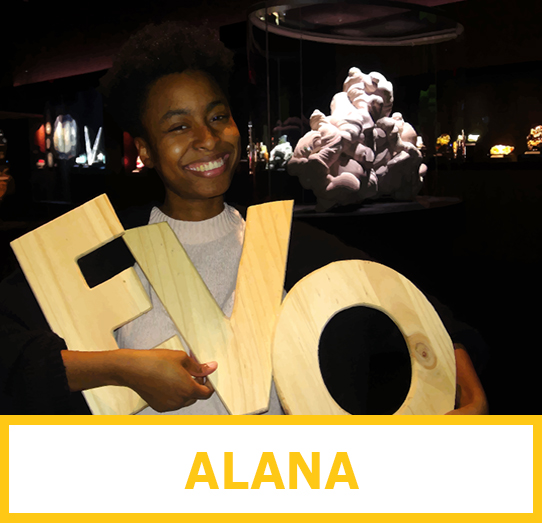 Hi everyone, I'm Alana. I am a graduate of Wilbur Cross High School and St. John's University in Queens, NY. I have held jobs and internships at Gesell Institute of Child Development, City of New Haven, St. John's University and more. I was admitted into City Year where I worked in Brooklyn with 3rd-5th graders facilitating after school programs, clubs and in-class support throughout the year. What I miss the most about New York is my kids and the food! Some of my interests include volunteering, video games, art, tv, food, fashion & animation.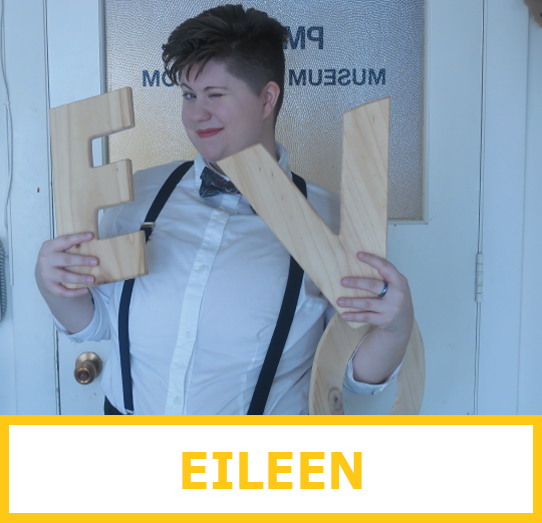 I'm Eileen, an AmeriCorps VISTA member serving with PAVE New Haven, and I'm a curriculum developer for EVO. I'm originally from the New Haven area, but have been away the past few years! I received my BA in History from University of Saint Joseph and my MA in Archaeology from University College London. After finishing my MA, I returned to the States and spent time as an AmeriCorps member serving at the Lake Champlain Maritime Museum. Now I'm here! It's great to be back in the New Haven area with my family, friends, amazing pizza, and our amazing students. When I'm not planning lessons for EVO, I'm usually crocheting, playing ukulele, or blacksmithing!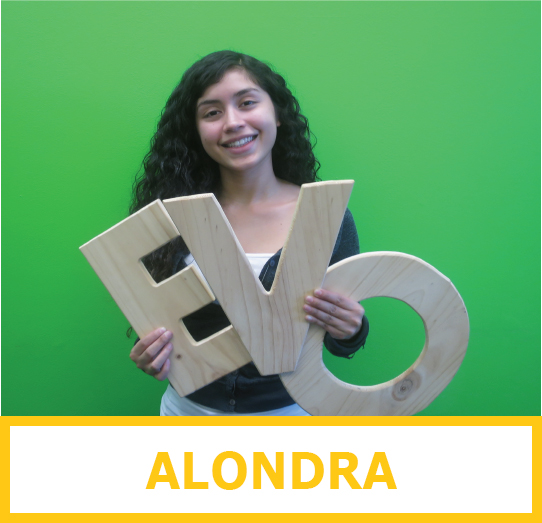 I am a junior at Yale and an Ecology and Evolutionary Biology major. I enjoy biology, writing, and dancing. I loved being a part of Evolutions in high school because of the opportunities offered to me and the friendships I made. Having the privilege to be an instructor now means I not only get to serve as a role model and mentor, but I have the ability to change New Haven for the better and enlighten the minds of our future.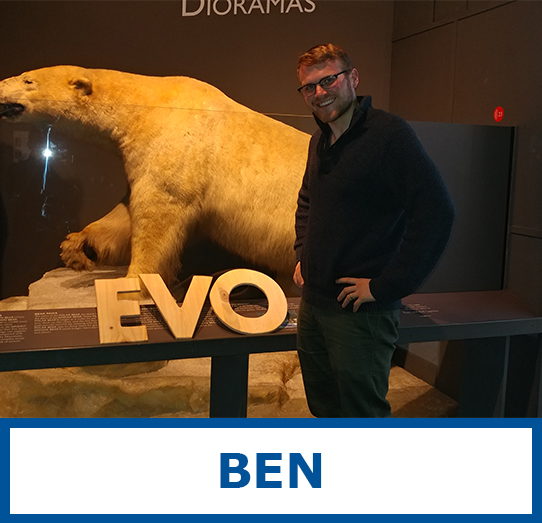 I am an avid lover of math, science, and all things in nature. Hailing from a small farm in Washington state with pitstops in Chicago, Denver, and the Pine Ridge Indian Reservation, I am now studying at the Yale Divinity School for a Masters of Religion in Ethics. I am now serving as the director of operations for the Sci Corps employment program, writing the curriculum and leading the professional development for our high school employees.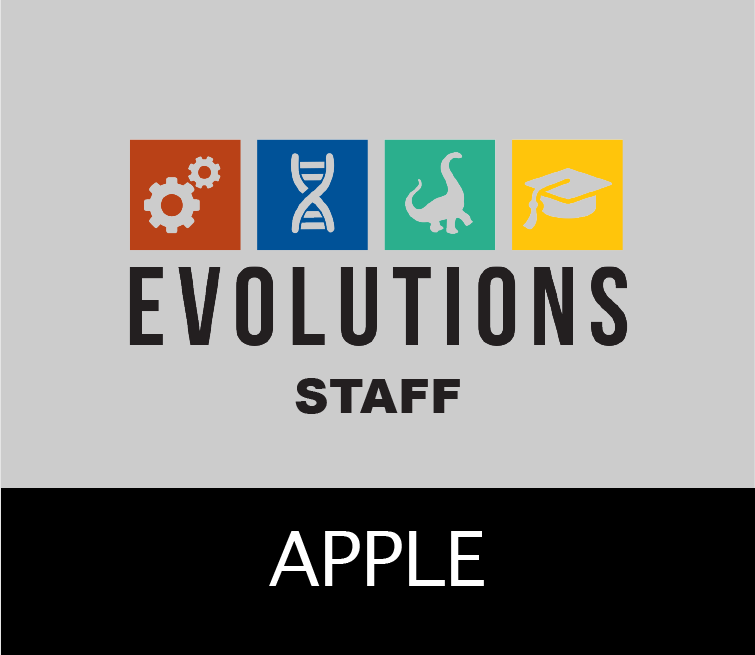 My name is Hang Pham, but everyone calls me Apple. I am a senior at Southern Connecticut State University and am majoring in Physics with an Engineering concentration and minoring in Computer Science and Mathematics. I have been doing karate for most of my life and am a second degree black belt in Tang Soo Do. I love the outdoors! I enjoy hiking, camping, and traveling. I am an avid reader and can be super nerdy when given the opportunity! It has been a great privilege to see the students grow and blossom into such wonderful individuals. Every time I come to work, there is always something nerdy to laugh about.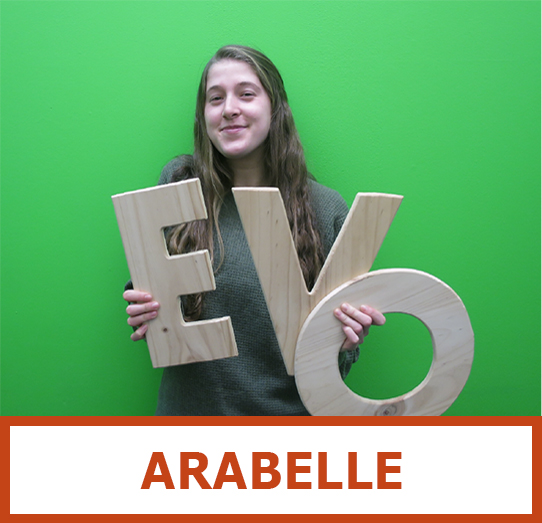 My name is Arabelle and I am a sophomore at Yale College studying Environmental Science. I am from Northern California, where I grew up hiking and exploring the beautiful California outdoors. I love everything about plants and would love to know more about local New Haven plant life, so if you have a favorite plant, teach me about it! I also play soccer and piano and I sing - I love music of all genres and can talk about music for hours. I am thrilled to be a part of EVO and to get to know all you amazing students as people and as scientists!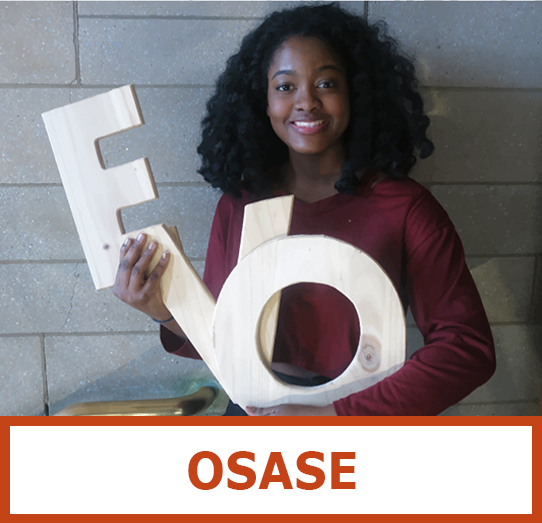 Hey everyone! My name's Osase Omoruyi and I'm a sophomore at Yale majoring in Astrophysics. My parents are Nigerian, but I was born in New York and raised in Jamaica, Canada and Texas. Although I'm an avid Astronomy lover, a lot of my passions also lie in social justice and the humanities. For me, teaching provides the intersection I crave between STEM and social justice, because while I get to be nerdy about science, I also get to directly impact my community through the students I teach and mentor. In my free time, I love to read articles, eat oreos (they're vegan!) and watch TV/Netflix. In general, I would say I'm a pretty happy and loving person, and I have all the love in the world to give to EVO! "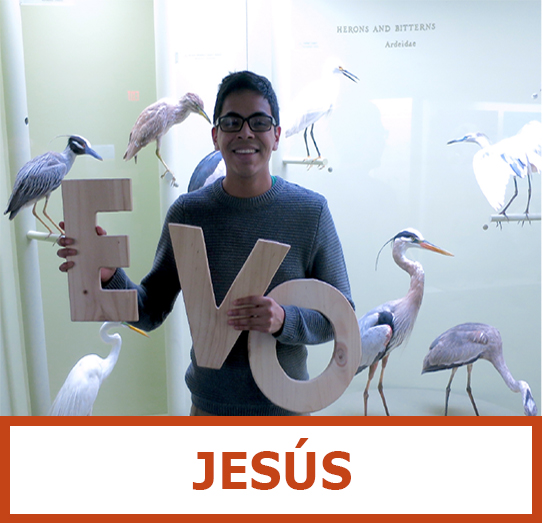 My name is Jesús Yáñez and I am a sophomore in Yale College. I am a West Haven native and a recent EVO graduate, which means that I was in your shoes not too long ago. I'm a pretty geeky person and my interests range anywhere from reading victorian novels to watching Japanese animation (anime) to watching creepy horror movies to enjoying math problems. I also have a basic knowledge of video games, but I am by no means an expert so if you happen to be into video games, please enlighten me. As I mentioned earlier, I was in EVO during my high school years and I also worked as a member of the Sci.Corps team. My time in the EVO program was such a rewarding experience and I am sure all of you will enjoy the program just as much as I did.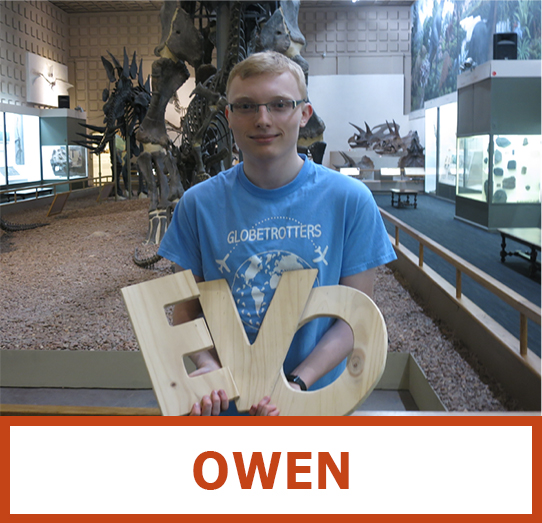 Hi everyone, my name is Owen and I hail from a small town in the north of England. I'm currently a freshman at Yale and yet to declare my major. I love learning many subjects and I'm always fascinated by science. My passions include playing soccer (what I call 'football'), table tennis, travelling, experiencing new cultures, and strategy games. I have always wanted to experience the USA and so I'm extremely excited to meet Americans, journey through New Haven, and most of all, work with all the fantastic people at EVO!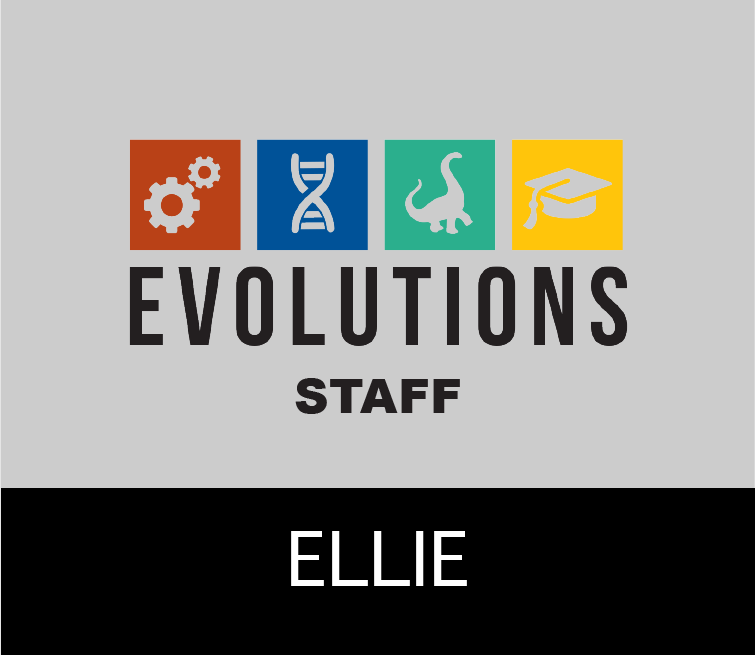 My name is Ellie Boswell and I am a senior at Yale. I am a History major, but I love science and I am super excited to be working for evolutions. Some of my best and earliest memories are of science camps in the great outdoors growing up in New Mexico. I still love exploring and New Haven is amazing for that! This is a great city and I am looking forward to getting to know some of its residents better!