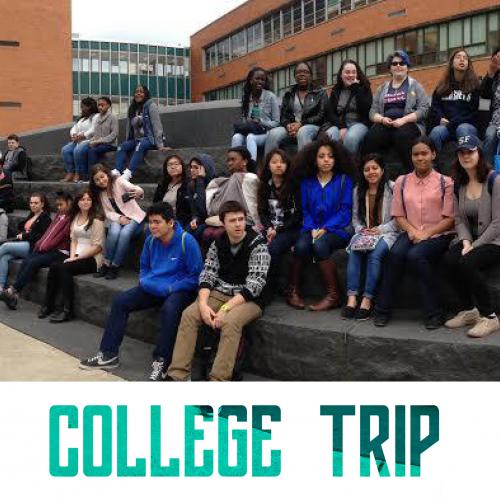 38 students, 6 parents and 2 EVO staff just returned from 3 days in beautiful Philadelphia PA, where we visited 6 schools on our annual college trip. We learned about everything from choosing a major to starting a club, and we met lots of really helpful college students and professors who offered advice on how to make the important decision of choosing a college. 
On Monday, we boarded a but at 6 am to reach our first destination, Widener University, where we received an info session and tour, followed by lunch in their dining hall. We spent the afternoon at Rowan University in New Jersey, where we walked a few miles around campus to learn what they had to offer. 
We spent Tuesday in downtown Philly at Temple University, where we had an a guest presentation by the dean of sciences, small group tours with Temple students, a free lunch in the awesome dining hall, and even some cool free backpacks. Thank you Temple for hooking us up! In the afternoon, we went across town to Drexel University where we had a tour, followed by a visit to the WINS program at the Academy of Natural Sciences. Betsy Payne and the women of the Women in Natural Sciences Program were awesome. 
Our final day, Wednesday, began with a visit to the Liberty Bell, followed by an excellent workshop on why we should go to college and what it takes to get there, and a campus tour at Rutgers Camden. JarDaine Brown and his team of students were excellent hosts. We finished off our trip at Haverford College, a quiet campus in a quiet location, which was quite a contrast from the big city tours. 
It was an exhausting trip, but well worth the efforts. Thank you to Sikorsky for providing funding to pay for our hotel and food!