Program Director's Message
Project Director's Message
Welcome to EVOLUTIONS: Evoking Learning and Understanding Through Investigations of the Natural Sciences
---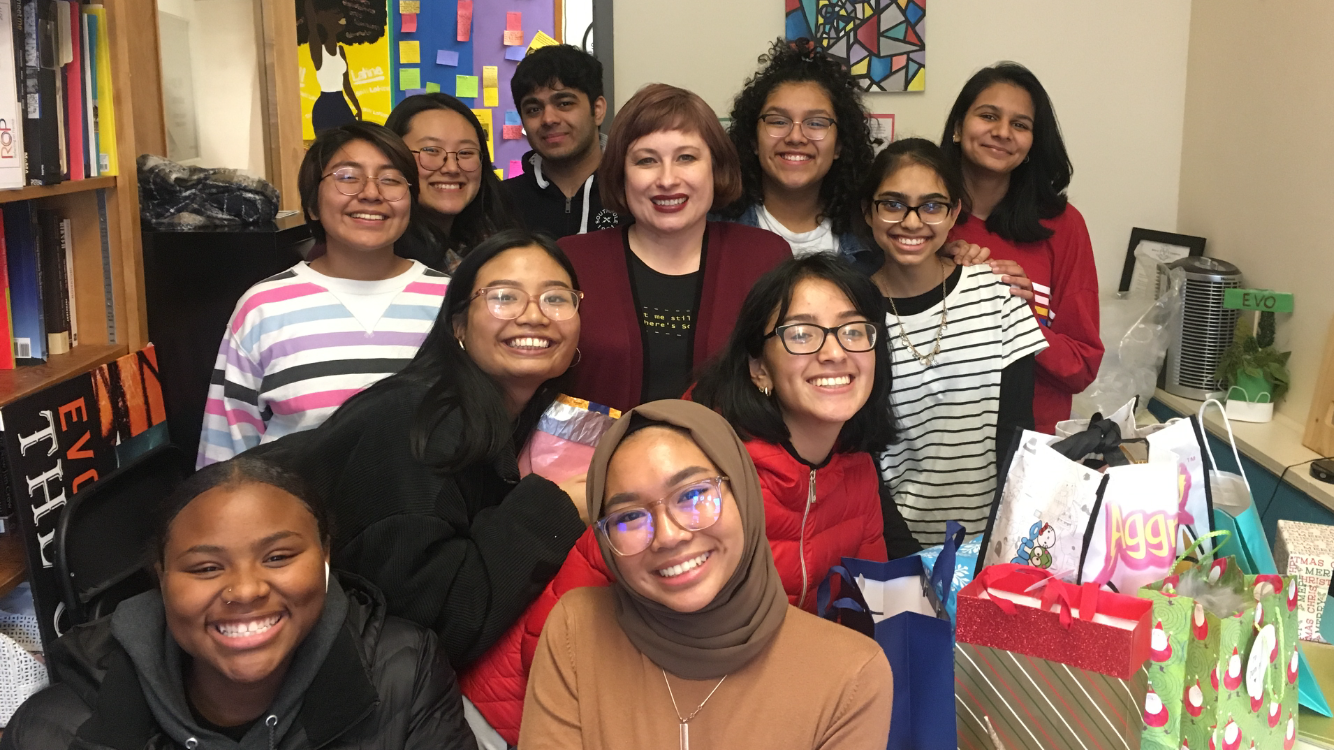 Dear EVOLUTIONS Community,
As we enter autumn of 2021, we look forward to welcoming back current EVOLUTIONS students for another semester of zoom classes. You have all been incredibly patient, and thoughtful and dedicated this past year, and though we are saddened to not get to see your smiling faces in person, we hope that we can make the most of this semester of zoom, with lots of interactive games, visits from scientists, artists, and educators, interactions with program alumni, and good conversations with all of you. Our enthusiastic returning teaching team, Blanca, Daniela, Mel and Alana, will bring their enthusiasm to the screen every week.
Our goals remain the same- to offer a space for New Haven and West Haven teens to create a community that serves your social and academic needs and interests. We hope that, even on zoom, you'll have opportunities to explore career possibilities, prepare for your post-high school plans, and learn about science, nature and culture in ways that are relevant and important to your lives. The talent, ideas, and skill that you all offer the museum in return is helpful to us in more ways than you know, and your impact within the museum and to our audiences is profound.
This fall we will also welcome a new cohort of students. We are pleased to open applications to 9th, 10th, and 11th graders in New Haven and West Haven Public Schools. Applications will open on September 5, and the deadline for this year will be Saturday September 25.
These profound changes to how we operate all come with an additional complexity of the museum galleries being closed. This offers us an exciting opportunity to be part of the development of the museum that is to come, and to have your voices, perspectives and ideas included in the new museums. Those of you who join us this year will likely celebrate your graduation in an exciting new space.
For now, museum staff are in various locations across campus, and the EVOLUTIONS team is right down the street inside Osborn Memorial Lab. When we are eventually able to see you again, we hope it will be in the beautiful gardens right outside of our new space. But for now, we look forward to seeing you online and through our new and improved media, which you will start to see very soon. A big thank you to Rhea, Erika, Naidhruv, Skye, Naomi, and Emma for taking the lead in reimagining our online presence.
This year will be an experiment, again, and your voice is always welcome in the process. Please reach out anytime to talk, share ideas, or share. We'll see you soon.
Sincerely,
Dr. Andrea Motto
Manager of Public & Youth Engagement
Director of EVOLUTIONS
Yale Peabody Museum