Program Director's Message
Welcome to the EVO Website
---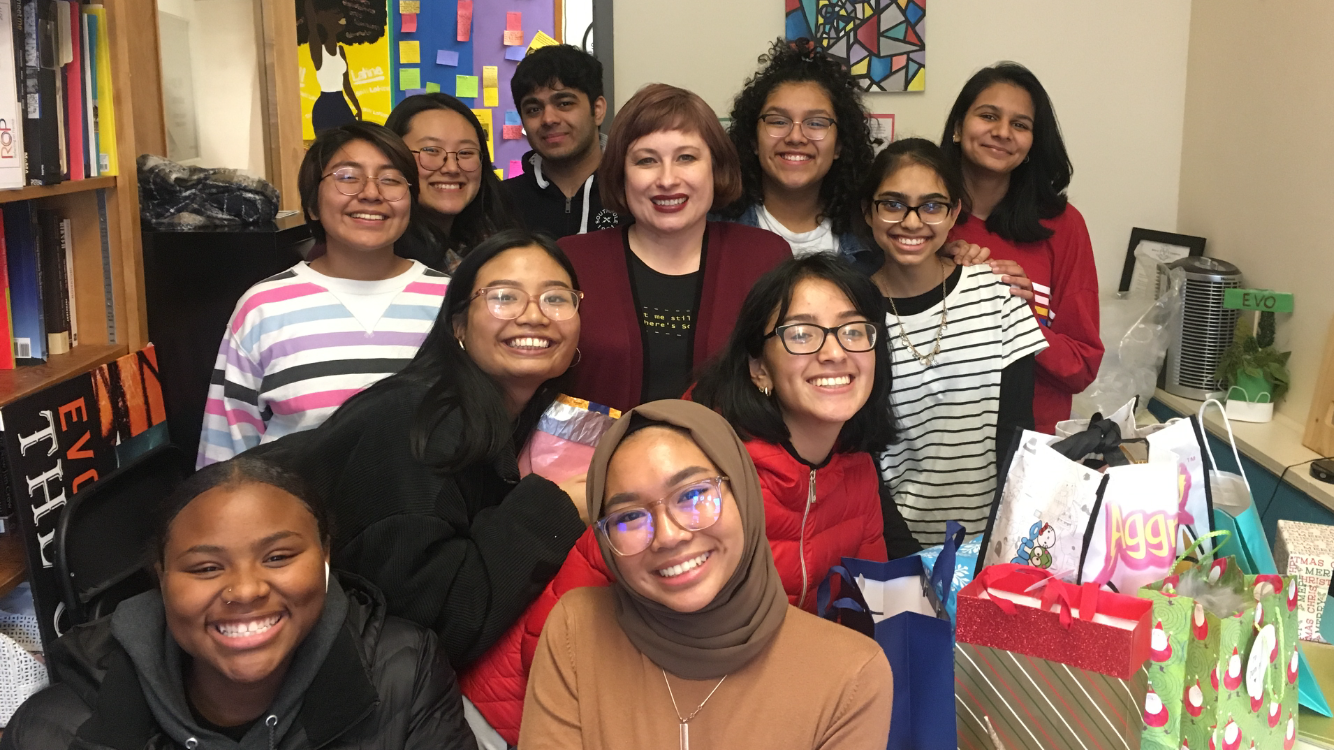 EVOLUTIONS: Evoking Learning and Understanding Through Investigations of the Natural Sciences
EVOLUTIONS is a hands-on science, career, and college prep program for New Haven and West Haven public high school students. Beginning in 2005, EVO has grown to serve 100 students each year through weekly classes, weekend employment, and summer internships, along with field trips, special events and support through college.
The Covid pandemic has challenged many aspects of the EVO program, but our students are talented, resilient and strong. From the months of March through May, we shifted programming to online zoom classes, which took place two days per week. Sci.CORPS work continued on the weekends, and our incredible interpreters made excellent use of this time to develop their own knowledge and skills, and to help us create the next phase of Sci.CORPS. From video production to podcasts to newsletters to exhibit production, the ideas that have emerged from our talented crew have been amazing.
As the pandemic continues, the university has determined that it is best for us to not hold in person classes for Fall semester. Though it is difficult for us to not see students every day, we know this will help to keep us all a little bit safer EVO classes will begin in October, and will all take place on zoom. We hope to return to in person classes in the spring, but only time will tell if that is possible.When we do return, we will be in a new home on campus, as the museum is officially closed for the next three years for renovation.
The next few months will continue to be difficult, but we are committed to serving our students to the best of our abilities.We recognize that students are missing not only school classes, but also many of the crucial social relationships that motivate and support them. We know that families are challenged in numerous ways, and we offer our staff time and resources to assist you in whatever way we can. Please do not hesitate to reach out.
Sincerely,
Dr. Andrea Motto
Manager of Public and Youth Engagement