Program Director's Message
Thank you for visiting the EVOLUTIONS Program
---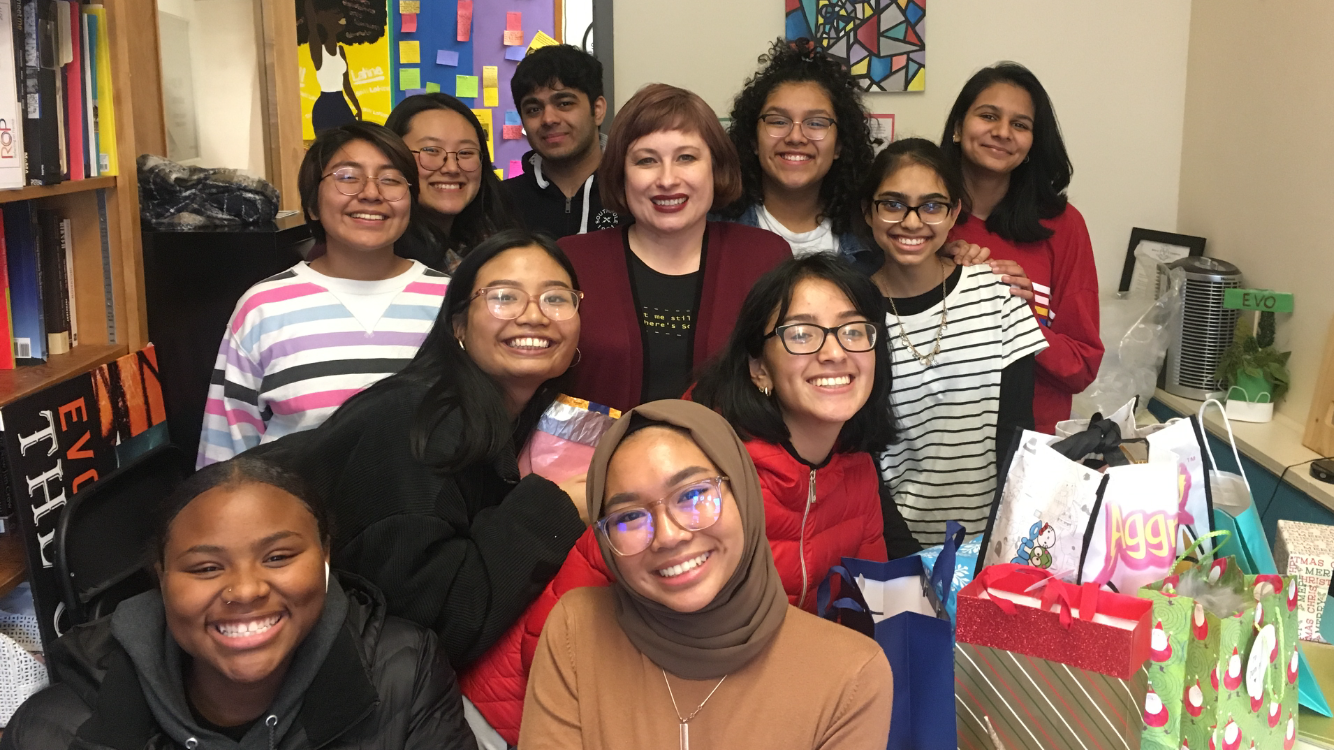 EVOLUTIONS: Evoking Learning and Understanding Through Investigations of the Natural Sciences
Dear EVOLUTIONS Community,
While the past few months of social distancing has been challenging, exhausting, and sometimes scary, we are happy to still have the opportunity to engage with EVOLUTIONS students and alumni. The support and compassion that you have shown one another is inspiring, and we look forward to a time that we can be back on campus together.
From the months of March through May, we have shifted programming to online zoom classes, which take place two days per week, and we are available for office hours and homework help whenever you need us. Sci.CORPS work continues on the weekends, and our incredible interpreters have made excellent use of this time to develop their own knowledge and skills, and to help us create the next phase of Sci.CORPS. From video production to podcasts to newsletters to exhibit production, the ideas that have emerged from our talented crew have been amazing.
We will not be able to celebrate our seniors in person, or hold a graduation ceremony, but we are so proud of Taniyah, Zuhah, Shua, Nadia, Emily, Daniela, Joshua, Julius, Emmanuel, Caleb, Chelsey, CJ, Katie, Paula, and Sarah and will them all the best in college and beyond.
The next few months will continue to be difficult, but we are committed to serving our students to the best of our abilities. Classes end May 31, but sci.CORPS will continue each week, and we will offer regular online social events through the summer. The museum galleries are closed, but we will have a new home soon, and welcome you all to see it when we get settled in. We don't know what the future holds, but we will get through it together.
Sincerely,
Dr. Andrea Motto
Manager of Public and Youth Engagement