2017 Interns
2017 Internships
---
The EVOLUTIONS Internship gives high school students the opportunity to join scientists in the Yale Peabody Museum of Natural History to conduct research in fields ranging from Vertebrate Paleontology to Geochemistry. In this summer program, students work a total of 100 hours (approximately 15-20 hours per week) doing a specific project assigned to them or working alongside graduate and undergraduate students. The students will receive a stipend for their research, and at the end of the summer, they will present their findings to fellow student interns, their families, Peabody staff, and their internship hosts.
Botany


---
During their tenure in the Division of Botany, Juhi and Sandy participated in a variety of curatorial tasks ranging from specimen preparation and conservation to digitization. Additionally, they helped gather data for a plant reproductive phenology project and then analyzed the data to discover that flowering time for certain species is occurring earlier now than it did in the past. Student interns for summer 2017 were Juhi Nath and Sandy Flores.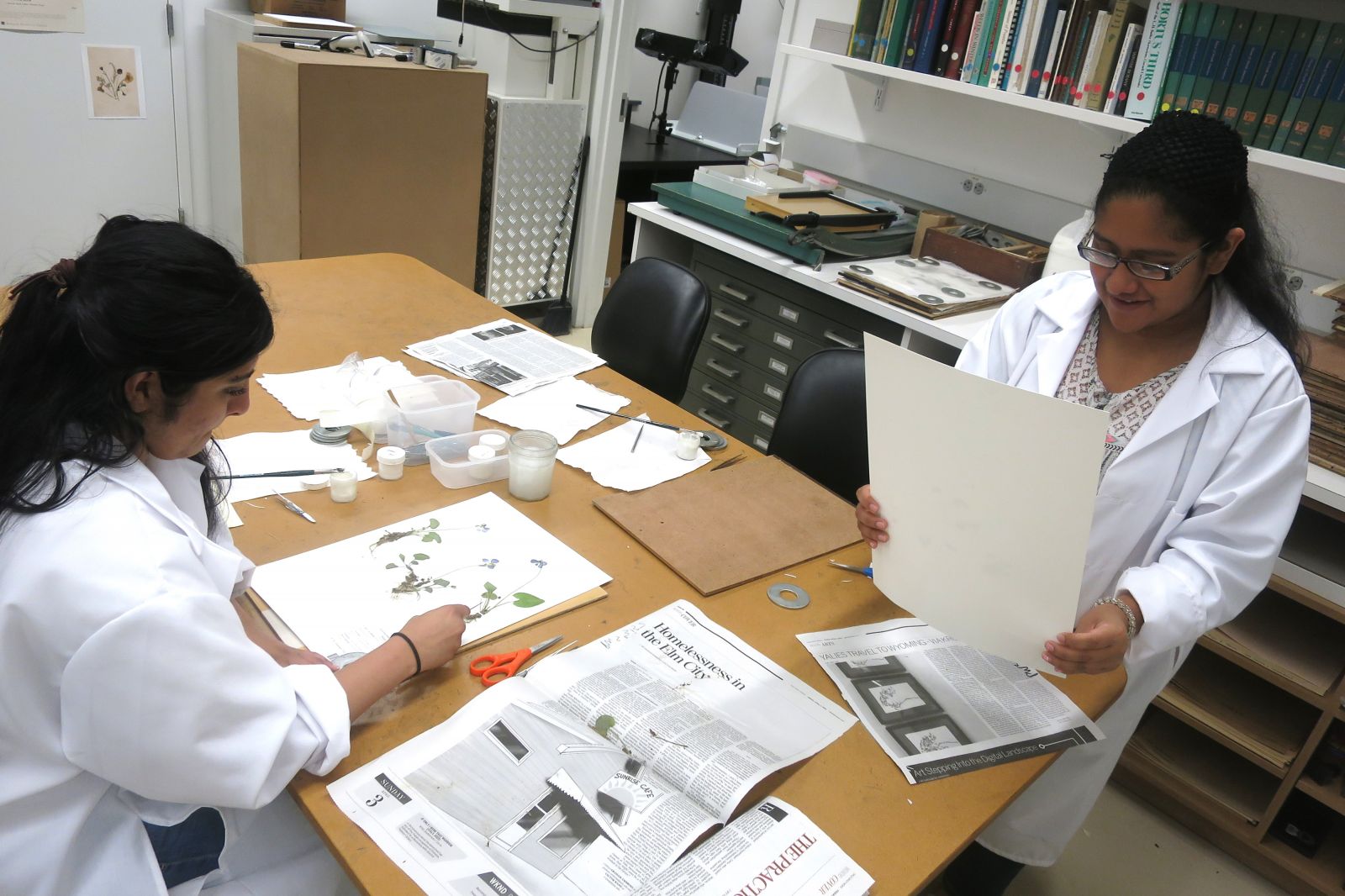 Geology


---
Interns in the Hull lab learned the basics of paleoceanographic research, working to prepare microscope plankton fossils for chemical and morphological analyses to address questions of global change. Along the way, there were lectures on ocean acidification and paleontology, and training on how to visualize scientific data. Selected student interns for summer 2017 were Kyndall Hailey and Carina Andrea.
Invertebrate Paleontology


---
Interns spent the summer contributing to our knowledge of the ecosystem of the Western Interior Seaway, a inland sea partially covering North America during the Cretaceous Period. As part of a National Science Foundation grant, they digitized museum specimens, which involves carefully recording data about the specimen – identification, collecting information, age of the fossil, geographic coordinates, and then photographing the specimens. This data helps scientists understand how ocean ecosystems respond to climate change and will help us understand how modern ecosystems may react to our changing climate. Selected student interns for summer 2017 were Jasmine Jones and Ethan Weed.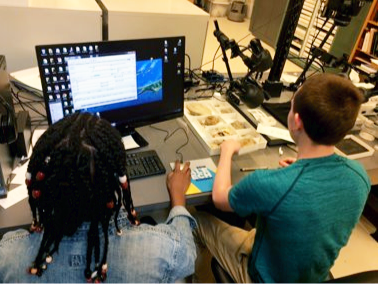 Vertebrate Zoology


---
Summer interns worked closely with division staff, graduate students, and undergraduate students on a federally funded project to re-curate the skeletal collection of fishes, amphibians and reptiles. Students helped label specimens and put them in new cabinetry, among other curatorial activities. Selected student interns for summer 2017 were Karla Palma and Mel DeBlasio.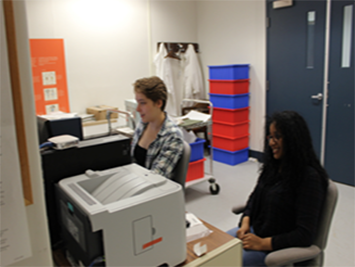 CRISP


---
The Center for Research on Interface Structures and Phenomena (CRISP) internship provides participants with the opportunity to conduct team-based interdisciplinary materials research. The objective of the CRISP program is to enhance the education of future scientists. Participating students conducted a four-week research project as members of a research team. Selected student interns for summer 2017 were Dylan Ramrattan and Wayde Whichard.