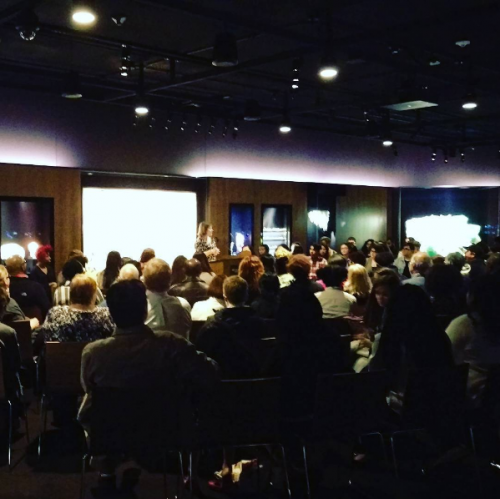 Last night the Peabody played host to the most exciting and bittersweet event of the year: the EVO graduation and exhibit opening! 
On the second floor was the unveiling of the student exhibit, while the third floor was packed with food and games (the latter created by our first year students). Fun was had by all, but the most moving part of the night took place in the David Friend Hall, where staff and students gave lovely speeches about the impact EVO had on their lives. 
We'll miss our seniors so much, and wish them the best of luck on their next step. As for all our younger students: we're already looking forward to seeing you again next year!