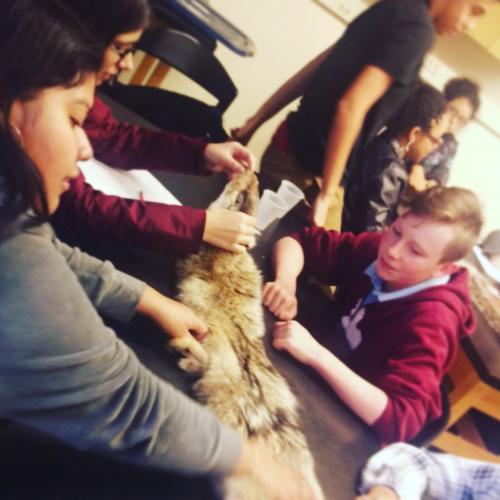 We at EVOLUTIONS are always looking for ways to give our students experience with some of the important agencies in their community. This year, we have an exciting partner in teaching our EVO veterans - the Department of Fish and Wildlife Services!
For six weeks, a member of the Department of Fish and Wildlife Services is collaborating with our curriculum developers on environmentally-focused lessons. So far, we've learned what the Department does in the New Haven area, observed animal pelts, and done creative projects about animals and urbanization; soon, we'll be learning about invasive species, migratory birds, extinction, and more. With our characteristic mix of STEM content, hands-on activities, and creative projects, our EVO veterans are learning more about their local environment than ever before. 
Interested in seeing more about our lessons? Be sure to follow us on Instagram!