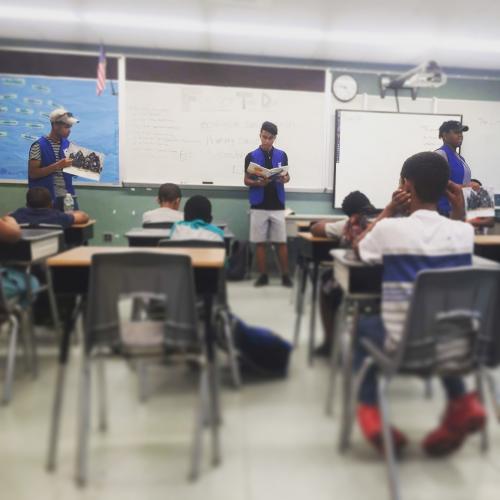 Outdoor CORPS is once again partnering with LEAP to teach New Haven students about the great outdoors!
In addition to using special science-focused books for LEAP's standard literacy time, Outdoor CORPS members have taken LEAP students on field trips to the Peabody and to local parks to learn more about geology and ecology. Next week they'll be spending time at a local farm, learning even more about the many plants and animals we have right in our backyard!
It's great for our students to be able to mentor young ones, and we thank LEAP for the opportunity. Stay tuned for more photos!