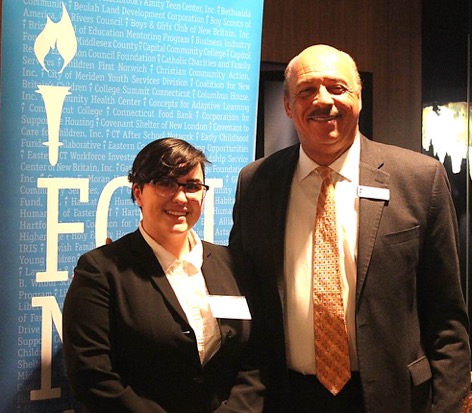 Earlier this week, EVOLUTIONS was honored with a significant donation!
Along with eight other excellent New Haven agencies, EVO received a grant from the Liberty Bank Foundation. Senior student and long-time Sci.CORPS employee Alexcina Figueroa received the grant check on our behalf, while delivering a concise speech all about EVO. 
Liberty Bank President and CEO Chandler J. Howard said, "We're delighted to provide this financial support, but would like you to know that we contribute in other ways, too. Among other things, I am proud to say that Liberty Bank Foundation played a role in building the system that has effectively ended chronic homelessness in our state."
Since its founding in 1997, the Liberty Bank Foundation has award over $10 million in grants to nonprofit organizations. Here at EVO, we're very proud to be one of them!