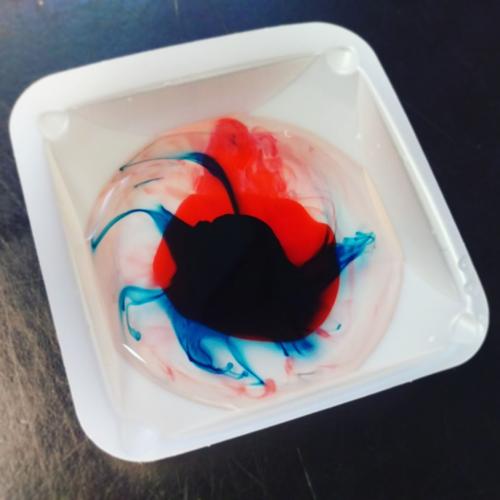 This week, we changed things up at EVO by having our older students teach the first years!
Our Environmental Leaders Aisha, Alice, and Ashley taught an hour-long lesson about pollution with lots of fun activities. We learned all about common pollutants and how they affect our health, and played a quiz game to test our knowledge. We also did an activity (pictured) demonstrating how much pollution we create in the course of a week by driving, using heat, showering, mowing lawns, and more - we all ended up with some especially gross-looking water! Energies were high, and everyone walked away feeling much more knowledgeable about how we affect our environment. 
Then, our students from the Undoing Racism workshop (plus a few volunteers) facilitated activities and discussions on racism in our communities, and what we can do to tackle it. These conversations can be tough and may get contentious, but our fabulous students made sure everything went as smoothly as possible!
Many thanks to our older students for their passion and skill in educating their younger classmates - your dedication is what makes EVO great!