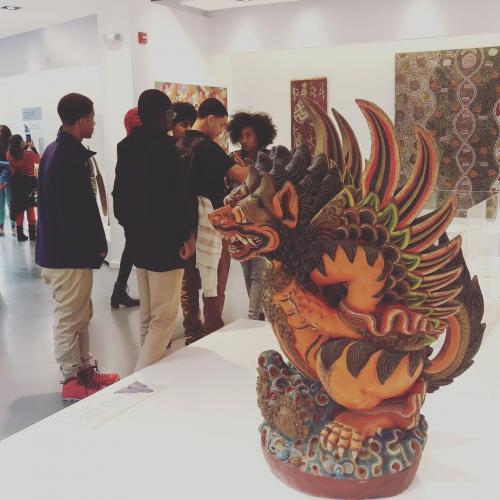 This year, our returning students have been exploring different fields and careers within the museum in order to prepare them for life after EVO. Recently, we've been exploring anthropology - so what better than a visit to the temporary gallery PEABODY2? 
After a brisk walk downtown, we split students into groups and had each group explore one portion of the gallery. After some time spent familiarizing themselves with the collection, students gave impromptu presentations on their assigned area to the rest of the class, and then spent a few minutes exploring on their own. Our verdict: PEABODY2 is definitely worth a visit!
Located downtown at 1 Broadway, the gallery is free and open to the public. Its hours are Monday - Saturday 10 AM - 9 PM, and Sunday noon - 6 PM. For more information, go here. Don't forget to stop by before it's gone!