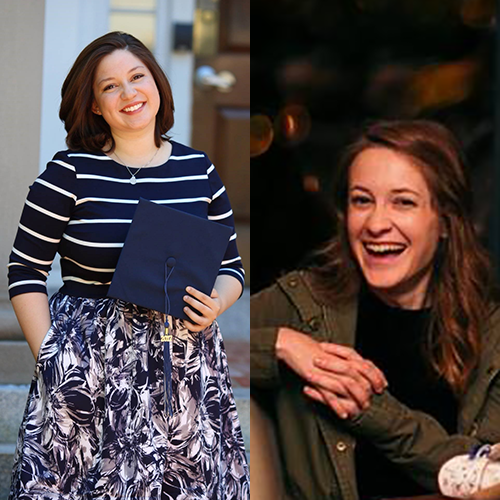 We're excited to announce the arrival of our two latest AmeriCorps VISTA members, Hannah and Juliana! They will be with us for the next year, working on EVOLUTIONS curriculum and community engagement respectively.
Hannah is from Port Charlotte, FL, and received her Bachelor of Engineering in Chemical Engineering from Vanderbilt in 2016. She recently finished a summer teaching cryptology in Hong Kong, and before that, she served as an Urban Education Fellow at Great Oaks Charter School in NYC! She is passionate about STEM education, and is looking forward to meeting all the EVO students. 
Juliana is from Branford CT, and recently completed her MAT in Museum Education at GWU, where she was a graduate writing consultant. She loves writing, and hopes to someday combine the work of museums and literacy centers. She is very excited about working with the community to expand the Peabody's current offerings.