Alumni Spotlight
Meet the Team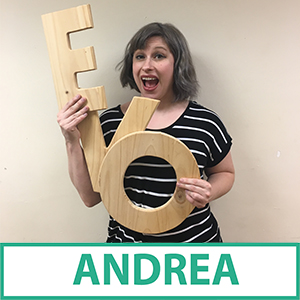 I'm the Manager of Public and Youth Engagement here at the Peabody Museum, where I supervise events, camps, volunteers, and most importantly, EVOLUTIONS! I have a B.A. in Biology and Psychology, M.A. in Science Education, PhD in Social Foundations of Education, and have worked with science museum youth programs for, well just say a long time. I like science, teaching about social and environmental justice, playing with my dogs, and binge watching sci-fi shows on Netflix, but my favorite thing to do is work with all of the outstanding students in EVO. These are truly some of the most talented and inspiring young adults I have ever met. The Peabody Museum is a great place to learn about lots of different topics, and even at my age, I still learn new things every day.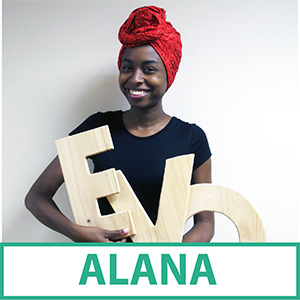 I'm Alana and I am the program coordinator for EVO! I'm from New Haven and I've been at EVO for two years. I graduated from St. John's University with a degree in psychology and 2 minors in international studies and women and gender studies. I enjoy watching TV, drawing/painting, video games, music, fashion and anime. I love meeting all of you and learning about your interests and dreams. I'm looking forward to seeing all of the new students and familiar faces of EVO this year!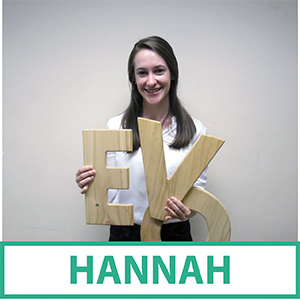 I'm Hannah and I'm the EVOLUTIONS Americorps VISTA serving with PAVE New Haven! I grew up in Florida and am a graduate of Vanderbilt University where I studied chemical engineering. After undergrad, I served with AmeriCorps in an NYC middle school, and now I am excited to have moved to New Haven! Some of my favorite things to do in my free time include drinking coffee, traveling, playing with pups, and hiking. I am passionate about STEM education and look forward to learning many new things during my time at the Peabody, especially from the amazing EVO students!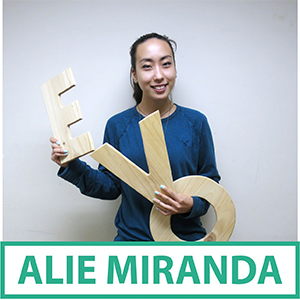 Hello, all! My name is Alexandria Miranda but you can call me Alie. I am a Japanese American, Evo-alumnus millennial, currently pursuing nursing (RN) at Gateway Community College to eventually receive my Bachelor's in Nursing (BSN) and hopefully travel the world. I graduated from the one and only Sound School with a concentration in Genetics & Biotechnology (represent!). My interests are as eccentric as my personality including K-pop, film photography, theater (both traditional and musical), anime, anything and everything in National Geographics, and getting to know all of YOU!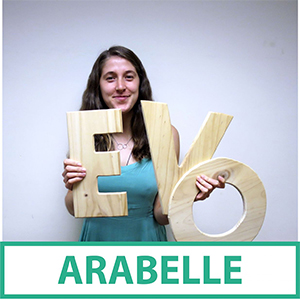 My name is Arabelle and I am a junior at Yale College studying Environmental Science, with a focus in human geography and urban wilderness. I am from Northern California, where I grew up hiking and exploring the beautiful California outdoors. Outside of school, I play soccer and piano and I sing -- I love music of all genres and could talk about music for hours with anyone. Last year, I taught the EVO senior class, which was a great introduction, and I am excited to be teaching the veterans this year. I think EVO is a phenomenal program, and I am thrilled to get to know all you amazing students as people and as scientists!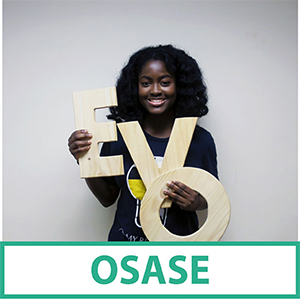 Hey everyone! My name's Osase Omoruyi and I'm a sophomore at Yale majoring in Astrophysics. My parents are Nigerian, but I was born in New York and raised in Jamaica, Canada and Texas. Although I'm an avid Astronomy lover, a lot of my passions also lie in social justice and the humanities. For me, teaching provides the intersection I crave between STEM and social justice, because while I get to be nerdy about science, I also get to directly impact my community through the students I teach and mentor. In my free time, I love to read articles, eat oreos (they're vegan!) and watch TV/Netflix. In general, I would say I'm a pretty happy and loving person, and I have all the love in the world to give to EVO! "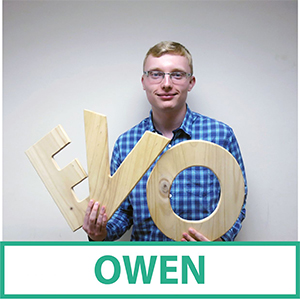 Hi everyone, my name is Owen and I hail from a small town in the north of England. I'm currently a freshman at Yale and yet to declare my major. I love learning many subjects and I'm always fascinated by science. My passions include playing soccer (what I call 'football'), table tennis, travelling, experiencing new cultures, and strategy games. I have always wanted to experience the USA and so I'm extremely excited to meet Americans, journey through New Haven, and most of all, work with all the fantastic people at EVO!