Class of 2019
Class of 2019
---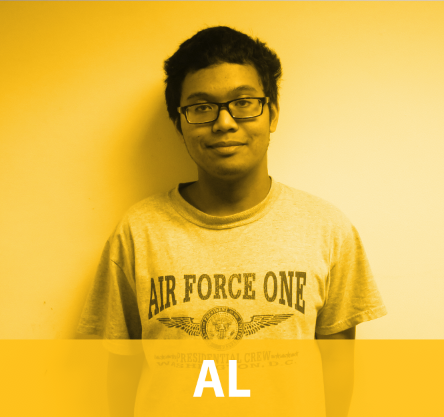 Hi there! My name is Al Tomasati and I go to High School in the Community. I am Valedictorian for the Class of 2019 at my school and the current main Bass Player for our school's band. I'm interested in Graphic Design, Music, Art, Animation (My Favorite Field), and Game Design (Also My Favorite Field). In my off-time, I enjoy playing Dungeon and Dragons, Video Games, Reading interesting comic books, manga, and stories; and partially analyzing/wondering about how the ideas used to tell stories are used and the stories themselves.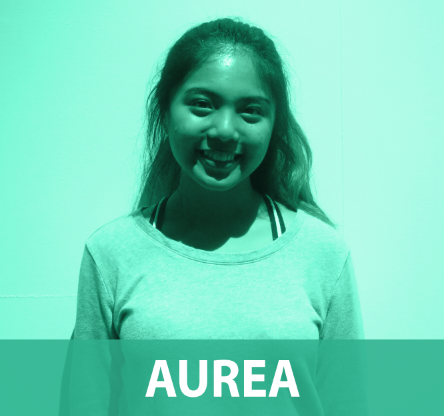 My name is Aurea Orencia. I've been in EVO since sophomore year and I LOVE being here. Moving to Connecticut from Qatar during my freshman year and my experiences traveling across the world blossomed my interest to major in International Relations/Global Affairs. I often spend my time playing instruments(piano, guitar, and ukelele), writing poetry, and painting, and I also love discussing politics and learning about new cultures!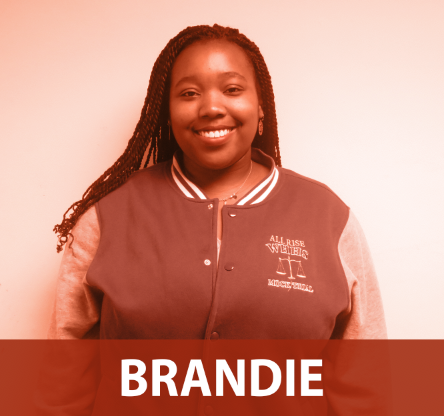 Hey everyone! I'm Brandie and I am senior at West Haven High School. Some of my interests are mock trial and spending time with friends. I always push myself to be the best I can be and I'm so glad that I could be a part of this program. I learned so many new things and met some many great people.
I'm Camille Rodriguez and I'm a senior at Cooperative Arts and Humanities High School. I'm very passionate about art and education. In the future I want to work at a museum or art gallery curating programs for students and families. I've been apart of EVO since freshman year and it has been my favorite school activity. EVO has given me the opportunity to spend time at the Peabody, make new friends, go on college trips and overall, prepare me for my future. I will truly miss it.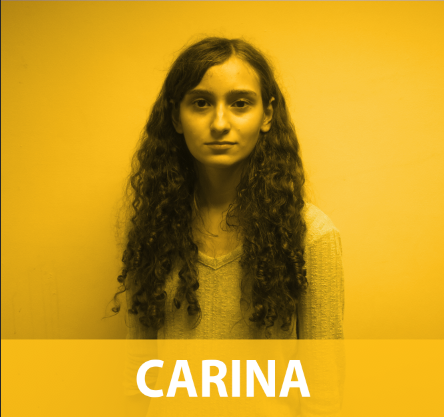 My name is Carina Andrea and I am an inter-district student at Career High School in the medical track. My real passion, however, is history! I love studying history because it explains the makeup of our society, and I truly believe that those who don't know history are doomed to repeat it. I also enjoy the arts and am the president of my school's art club. I like to combine my artistic side with my academics to make creative products and presentations that help myself and others learn.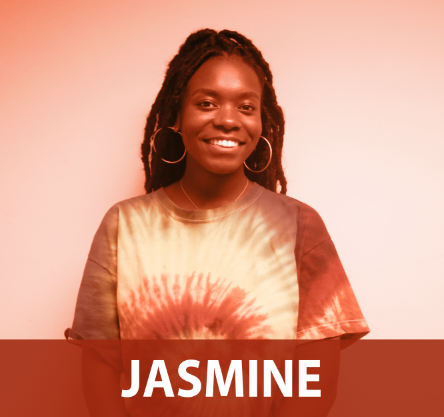 Hi! My name is Jasmine Jones, but everyone calls me Jas. I am a senior at Metropolitan Business Academy, and plan on majoring in secondary education with a focus on mathematics. I've been in EVOLUTIONS for 4 years, Sci.CORPS for 2, and been an intern in a Yale lab for 1. My lifelong goal is to have children feel confident in themselves and in math.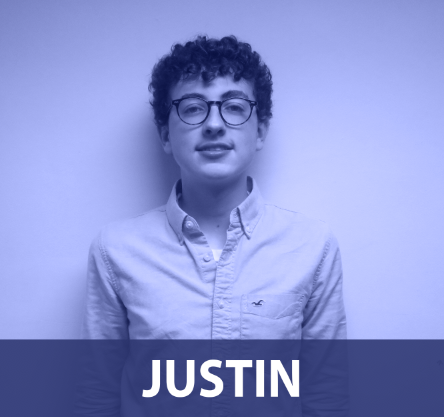 My name is Justin Duprey. I have been a student at The Engineering and Science University Magnet School since the 6th grade when i realized my niche for engineering as a career. I love challenges and consider myself to be an improviser, ready for anything life throws my way. I enjoy running and playing soccer with my friends in my free time.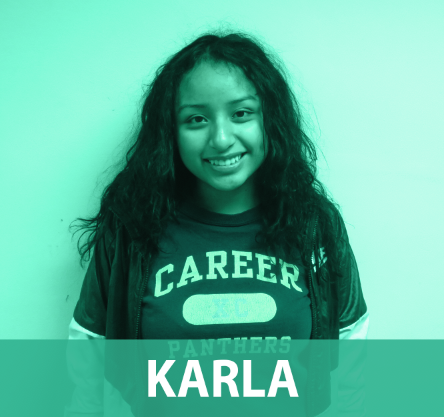 Hello, my name is Karla Palma. I am currently a senior on the medical track at Hill Regional Career High School. I am hoping to pursue a career in the medical field and to help me achieve this I participated and gained several experience in the health track. For instance, I received an internship with the Cancer Disparities Firewall Project which is an initiative focus on eliminating health disparities in New Haven.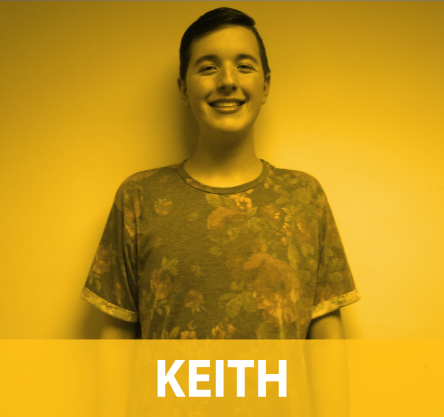 Hello, my name is Keith Schmidt and I am currently a senior at Cooperative Arts and Humanities High School where I am studying Theatre. I want to major in "Film Acting" in college to better my career goals. I have been acting professionally since I was about 12 years old. It has something that has always remained constant in my life and in the future I want to be a famous actor. I joined EVO to expand my knowledge in STEM and to prepare myself for the real world.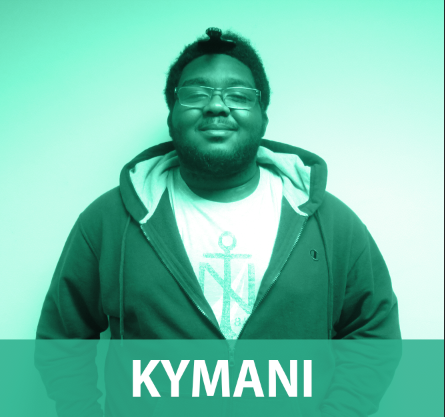 My name is Kymani. I would like to be a financial advisor in the future and for that I will be majoring in finance when I go to college. In my spare time I play video games and work for Sci.CORPS at the Yale Peabody Museum as a museum interpreter. This past summer I worked with Outdoors CORPS and taught younger kids on adaptations and food webs of animals. My Motto is "Live Lavish" If you're not living lavish you're not living.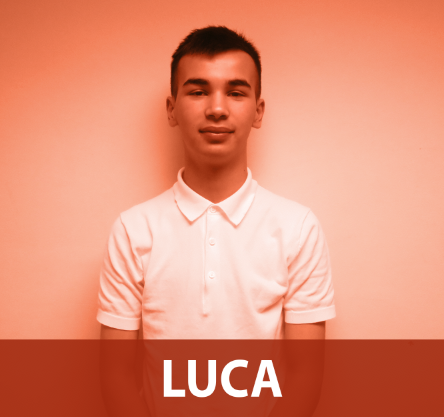 Hi, my name is Luca Coletta! I am currently a senior at ESUMS. After high school hopefully, I will be pursuing a career in the engineering field. Outside of EVO, I am heavily involved in model UN and compete in competitions around the world. Also, I enjoy playing the guitar and the piano.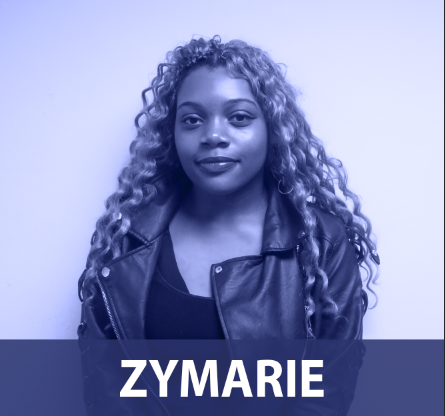 My name is Zymarie Taylor. Art is my passion I practice it everyday enjoying everything about it. Animation has become one of my favorite art forms and I hope to learn more about it in my future. I strive to do better in everything I do and stay on task to the goals I want to achieve.