Senior Spotlight
Class of 2018
---
Hey! I'm Chuk! I'd like to major in Electrical Engineering, Computer Hardware Engineering or Computer Software Engineering. I have a huge interest in computers and I'm pursuing my goal as an Engineer in order to achieve this.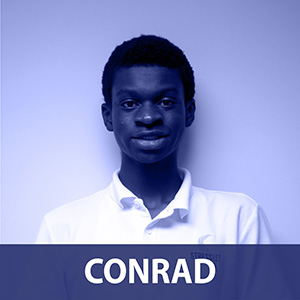 Hi everyone, I'm Conrad Hansen-Quartey, a senior at Engineering and Science University Magnet School (ESUMS). I am passionate about engineering and technology, and want to major in Computer Software Engineering. Technology in general draws my interest, especially building and piloting drones. In EVO, I have enjoyed getting to work on exhibits, prep for college, and be with all of you. I look forward to this year with all of you.
Hi, I'm Cristal Arguello and currently a senior at Cooperative Arts and Humanities High School (COOP). As of right now, I want to major in Elementary Education, but I am also very passionate about immigration policy and reform. My goal in life is to help others and create a safe and better tomorrow for the next generation. Evo has really helped me grow as a person by allowing me to obtain important life skills that I will carry with me beyond my high school career.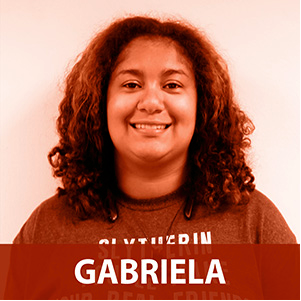 Hey I'm Gaby, I'm senior at West Haven High School and I've been at EVO since my freshman year. I want to major in either neuroscience or pre-med. I want to be the first person in my family to pursue and get an advanced degree. I hope to be working with kids in some sort of medical field, and an army medic/field surgeon for the army after I finished my schooling. I love everything about EVO! It not only taught about science but life skills that will help me beyond my college career. EVO has helped meet amazing people and given me so many amazing opportunities! It has been nothing but a positive experience since I have started!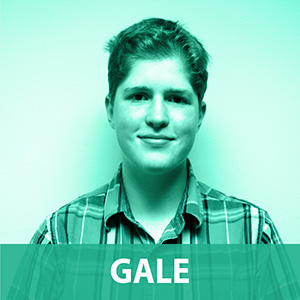 Hello! I'm Gale and I want to become an ornithologist, a person who studies birds. I am fascinated with birds and their unique biology, behavior and evolution. I hope in the future that I travel the world studying and maybe even photographing them, as I do now on a smaller scale in Connecticut and on various trips around New England. I am planning on majoring in Wildlife Biology to learn about the ecology, evolution, and behaviors of animals. Meanwhile at EVO, I enjoyed making the exhibits to teach visitors about a variety of interesting things from bird calls in urban ecosystems to the collections in the museum.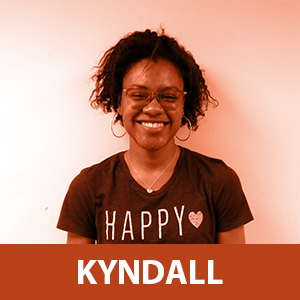 Hello, I'm Kyndall and I'm senior at NHA. As of right now, I don't know what I want to major in. My future plans are to work in whatever I major in. I just want to be successful and happy. What I enjoyed about EVO is being able to make new friends. The people that I met in EVO my sophomore year are still my friends to this day. We encourage each other, we help each other out whenever we needed it and that's what I'm going to miss the most.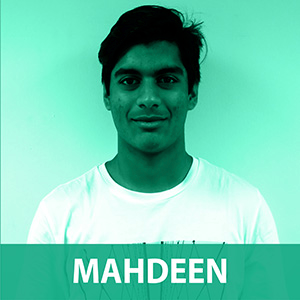 Hey everyone, I'm Mahdeen, a senior at Hillhouse, and I've been a part of EVO since sophomore year. I've been all around the museum making all kinds of freinds as a part of EVOLUTIONS and Sci. Corps, as well as doing an internship at a Yale Lab and even maintaining the EVO website. I am interested in all kinds of things, such as music, dancing, poetry, math, science, and computers, I'm actually thinking of majoring in Computer Science, but all I really want to do is enjoy life and learn about the world!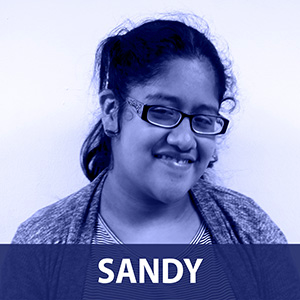 Hey, my name is Sandy. I want to major in art therapy or interior/theatre design. In the future, I hope to attend college and major ib what I'm passionate about. What I enjoyed about Evo is the people I encounter every single week; EVO basically became another family for me. I hope my time at EVO has impacted me or will impact me in the future.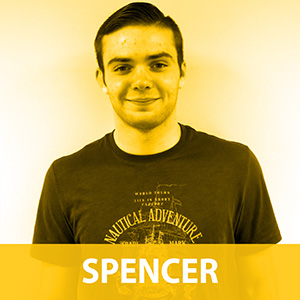 Hi, I'm Spencer. I would like to go to college and major in cyber security and eventually become a threat analyzer, which tests the vulnerability of companies' security measures. My future is going to be hard since math, which is not my strong suit, is required for my goals. I believe that EVOLUTIONS will help me prepare for college and my future.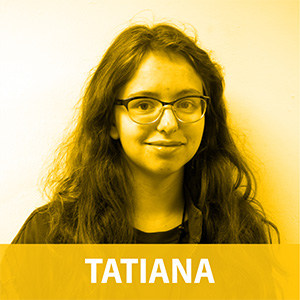 Hello! My name is Tatiana and I am a senior at Hill Regional Career High School. EVO has been a wonderful experience these past three years and I enjoyed meeting so many new people. It provided me with many great opportunities such as a summer program in astrophysics. In college, I would like to major in global affairs or political science so that in the future I could work in something to do with international law and policy.